Report elaborates that 82 percent Chinese have mobile phones
Posted date: : March 3, 2013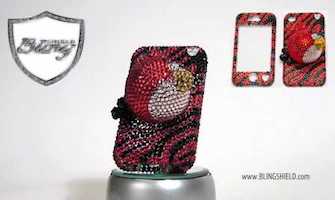 China is a country where to obtain statistics sometimes gets confusing because of the massive size of the population or the rapid growth of business. By 2025, China will construct as much skyscrapers those may be enough to fill ten New York-sized cities. For the moment, statistics are so interesting those are hard to believe at.
The latest statistics according to commonness of mobile phones in China is hilarious one. Techcrunch has received a report from China's Ministry of Industry and Information Technology (MIIT) that has elaborated that the growth of telecom industry in china between January and November this particular year was recorded as 11.4 percent. That is remarkably high than the 4 percent estimation of growth by Infonetics Research.
As per report, it means that China has 1.4 billion mobile phones users those are 82 percent of the total population. Again for the record, according to the Pew Institute 83 percent American citizen possess different models of mobile phones in the year 2012. It is a shocking growth for the Chinese telecom industry from some reason. Of course, the MIIT figures cannot be accepted as it is because there are Chinese who use more than one SIM for their mobiles, so the real figures are lower than the figures of MIIT.
The report also elaborates that there are 220 million 3G users as well in China those are 20 percent of total amount of mobile phone users. The number will simply raise more because China has become the biggest market of smart phones in the universe. Clearly in a market like this, there is a place for all the models of mobile phones.
The rapid growth of mobile phones in China is showing that 2013 will be an exciting year. Famous mobile phone manufacturers like, Lenovo, Apple and Samsung have presented competitive mobile phones in Chinese market. It will be much clear in the future about who will be at top in the race of manufacturers.